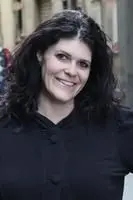 Megan Romano, M.S., LMFT is a New York State Licensed Marriage and Family Therapist (license #000777) specializing in individual, child, couples and family therapy. She currently maintains an interactive, solution-focused private practice in Woodbury, New York, where she sees a broad spectrum of clients.

Her therapeutic approach is to provide support and practical feedback to help clients effectively address personal life challenges. She integrates complementary methodologies and techniques to offer a highly personalized approach tailored to each client. With compassion and understanding, she works with each individual to help them build on their strengths and attain the personal growth they are committed to accomplishing.
With more than a decade of experience, Megan she has worked in residential settings with children, adolescents and adults, and has an extensive background in special education, addiction and recovery. Her clinical experience ranges from inpatient settings to outpatient mental health clinics. She is also experienced with providing in-home therapy to those in the foster care system.

Megan has worked as a Program Manager in a residential setting as well as a Director of Child Development in an inpatient rehabilitation setting for mothers in recovery and their children. She was a Family Specialist for several years, helping parents reunite with their children while offering child development and parenting sessions. Her many years working with patients in recovery, facilitating groups and coaching parenting sessions has provided Megan with unique skills that transfer into her private practice.
Areas of expertise include:
Depression, Anxiety, Nervous and Mental Disorders
Relation/Marital Issues
Child-Parent Problems
Disruptive Behavior Disorders in Children
Personal Growth Challenges
ADHD
Trauma/PTSD
Anger and Stress Managemenr
Parenting Challenges
Life Cycle Changes
Communication Barriers
Grief and Loss
Addiction and Recovery
Conflict Resolution
Work and Career Issues
CSE/CPSE Advocacy
EMDR
Mind-body Work
Education
University of Phoenix, San Diego, California; Master of Science in Counseling: Marriage, Family, and Child Therapy
Dowling College, Oakdale, New York; Bachelor of Science in Elementary and Special Education, Summa cum Laude
Suffolk County Community College, Selden, New York; Associate in Applied Science in Early Childhood Education

License, Certifications & Awards
New York State Licensed Marriage and Family Therapist, #000777
Cognitive Behavioral Therapy for Disruptive Behavior Disorders
Trauma-Focused Cognitive Behavioral Therapy
Practices That Work: Coping Cat: Cognitive Behavioral Therapy for Anxious Children
Therapeutic Crisis Intervention certification
American Heart Association Adult/Child CPR & First Aid
Crisis Prevention/Intervention (CPI) certification
Professional Assault Crisis Training (Pro-Act) certification
California State Certified Teacher of Elementary and Special Education
New York State Certified Teacher of Elementary and Special Education

Professional Memberships
American Association of Marriage and Family Therapy
Metro Chapter of New York Association of Marriage and Family Therapy
National Association for the Education of Young Children
New York Association for the Education of Young Children
New York City Association for the Education of Young Children