Welcome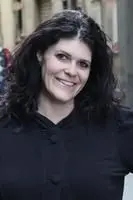 Recipient of the "Best of Brooklyn" award for counseling eight years in a row!
NOW OFFERING REMOTE SESSIONS IN LIGHT OF COVID-19, CONTACT FOR DETAILS
Please note: New location and Megan can accommodate both in-person and virtual appointments.

Today you are one step closer to a new you where you feel empowered and on a positive path to growth and well-being. Every end...is a new beginning. Megan understands how difficult it can be to seek help for issues and she dedicates herself 100% to helping people through these endeavors.
As a solution-focused therapist trained in individual psychotherapy, trauma and family systems, Megan addresses an array of relationship issues within the context of various systems. Her extensive background working with high-conflict families; incorporating attachment-based healing allows her to use her expertise to help you and/or your family get through challenging times. Her specialty focuses on you.

Megan Romano's goal is to help individuals, children, couples and families uncover their true potential and lead lives that are worth celebrating. While we can't change difficult situations of the past, we can work together to better understand and resolve challenges.

Megan's purpose is to help people become experts on themselves, helping them to move on from the past in order to enjoy the future. Megan is trained in individual psychotherapy and family systems to address an array of relationship issues within the context of marital/couple, family and various relational systems.

If you're looking for extra support and guidance through a challenging situation or just ready to move in a new direction, call or email Megan for an individual, couples, child or family therapy consultation today.